If you are a type of person who finds dragging your body out of the bed every morning to force yourself to rush to the workplace, then you came at the right place. We all wanna draw maximum out of limited hours gifted to us but how would it be possible when our body, mind and soul remain drenched with negativity and tiredness. A dull start keeps you engaged with sluggishness all the day, making you feel lazy, inactive and drowsy. So give your day a healthy start with these simple ways to feel happy, healthy and active from inside all day long…..
Keep Your Fingers Away From Snooze Button
It feels good to steal a few more minutes and fall in deep sleep by pressing the snooze button as soon as the alarm clock start buzzing. But this habit of yours isn't going to do any good to you as you will wake up feeling more tired

.
What can be more soothing than inhaling fresh air in the morning? Fresh air not only revives our senses but also purifies blood and keeps us healthy and energetic.
Wake Up Your Body With Some Excercise
Ok, so you finally left the bed. But did your body have really thrown the shit of sluggishness? Give your body some thrust from head to toe and feel the energetic currents recharging your body and soul. Be it jogging, cycling, stretching, bending or
aerobics
, it will help in waking up your body and making you feel fully charged for the day ahead.
Read Some Motivational Quotes

If you are a person who remains surrounded with negativity then nothing can be better for you than reading
motivational quotes
. It will bring a sense of positivity, keep your mind healthy, and inspire you to work towards achieving your goals and pursue happiness.
Healthmania Recommended Motivational Book: Think And Grow Rich
Wash away sluggishness along with all the dust, germs while standing under the shower. Freshen up your body and feel the sensation as hot water drops drench it and make it feel alive.
Treat Your Gustatory Senses With Healthy Breakfast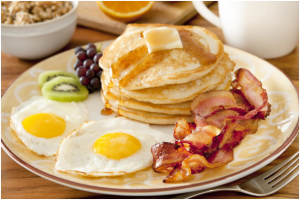 We generally skip breakfast due to our time-constrained lives, carelessness, or the most common one: Dieting. But a healthy breakfast is the sure key of a healthy day ahead. Feed yourself with a combination of fruits, boiled eggs, nuts and energize your body to tackle ups and downs of the day.
Play Your Favorite Music Track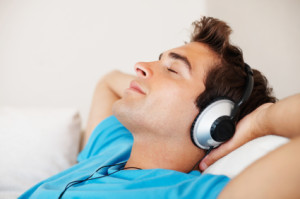 Music is something which when pours into our ears, gives us a sense of freedom and joy. So soothe your auditory nerves with your favorite track and let your body and soul dance to its tunes.
Also Read  10 Songs You Must Have in Your Playlist While Travelling
Interact With People On a Go
Friends are like tonic of life and nothing can be more interesting than chit chatting with people and making new friends when you are on your way to college or office. This will uplift your mood and boost your confidence.
Healthmania Recommended E-Book For Better Interaction With People  How To Interact With people
Making dance a part of your daily life will do wonders to your body and no doubt it comes with a fun tag with it. So give your body a chance to surprise you by showing some sexy moves. No one is watching you anyway. You can add more fun to it by involving the little ones and turn it into a healthy game.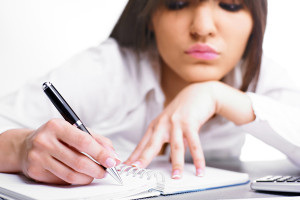 Writing
is not just a beautiful experience that gives your thoughts wings to fly, but it is considered as a therapy. It helps in keeping your daily problems at bay by clearing your mind for the rest of the day. Just write whatever comes first in your head. So stop thinking and start writing.