No one loves to visit a doctor, they are so boring and on top of that you have to bear with that disgusting smell at hospitals which follows us like a crazy Ex-Girlfriend. But don't worry, you can keep a doctor at bay and be your own doctor. Oh Yesss!! Your Life, Your Rules.
Start your day with a warm glass of lemon water which cleanses your system, boost immunity and balance your
pH
levels.
Well Begun is Half Done
.
You Can Always Control What Goes on Inside
Being healthy is not just being physically fit, mental health share an equal prominence here. So for both physiological and psychological well-being, indulge in a 30-40 minutes of Yoga session and let the ultimate peace surround you, let your skin glow naturally.
Recommended Book For Yoga – Light On Yoga
How About a Healthy Breakfast?
Breakfast is the most important meal of the day, skipping it can set you up for overeating later in the day. You must aim for a breakfast that combines good carbs and fiber with some protein to set the tone for smart decisions all day long.
Having friends who are fitness freak can be an advantage who will keep you motivated to remain fit and healthy. They will criticize you for that extra flab accumulated around your waist or will prevent you from falling into unhealthy junk food, so start listing those buddies and keep them in your inner circle.
Recommended Book For Motivation – How To Think Bigger, Aim Higher
Do you love yourself? If not, please start doing so because no amount of love you are getting from others is sufficient to fill the yearning that your soul requires. Take the first step by staying away from the people who don't love you. A happy and healthy mind is a healthy you.
Sound Sleep..A Healthy Secret.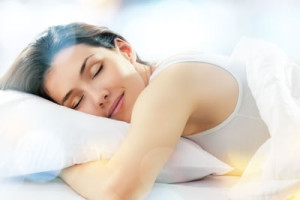 You must have a healthy relationship with your bed that doesn't need any commitment. It just wants to share those sweet dreams with you. Make sure you indulge in a healthy nap of at least 7-8 hours to stay fit and let your body heal, repair and rejuvenate.
Also Read:  Quick and Healthy Breakfast Recipes
Last but not the least, stay connected to Healthmania.org and we promise to keep you fit, healthy and happy by our engaging posts. We love our audience and want to stay close to them, so please subscribe to our newsletters, so that you do not miss any pivotal information.
So just step forward to make a little change in your daily routine and explore the fun of life while staying away from the stinking smell of medicine, pocket burning hospital bills and long waiting queues.
 Stay Fit, Stay Healthy, Be happy