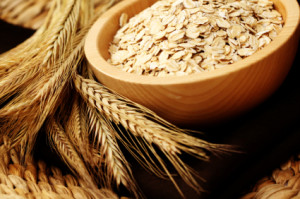 White Sauce Pasta..Ummmm..soo yummy, isn't it? I am pretty sure your mouth started watering and your taste buds are craving for it. Pasta is one of the most sought-after Italian Dish (besides Pizza) which is loved like anything by us and without a second thought we succumb whenever gets a chance.
But have you ever wondered what it costs to our body along with satiating our taste buds. I am pretty sure that most of you are aware of its calorie value, but none of you ever cared to give a thought on what can be a healthier version of it?
Don't worry guys! I was also among you until I discovered one recently. While flipping the channels on TV (Which I guess is my favorite time pass), I came across a cookery show hosted by one of the world's renowned chefs
Vikas Khanna
. He is famous among all food lovers especially ladies not for his extraordinary culinary talent, but also for his charming face and spell bound personality. So it was quite obvious for me to hold my fingers and catch a glimpse of him.
Order Best Oats Pack Of 1 kg pouch:  Buy Now>>
And when I discovered that the theme of show on that day was to give a healthy touch to our all time favorite snacks, I couldn't resist but sat glued in front of the TV.
Though the show was about to end, I was hoping to take back some useful and healthy tips he was about to share until he wraps up. As he came up with a healthy version of white sauce, I was confused who should I thank, my luck? or my decision to give my fingers some rest? I don't know, you decide.
Since I love white sauce pasta like anything, my hands were occupied with a diary and a pen in a flash and I started noting down the recipe.

In general,
white sauce
is prepared my mixing all purpose flour (commonly known as
Maida
) in melted butter followed by adding milk, salt and black pepper. Maida provides consistency to the sauce, but is definitely not good for health. Moreover butter is loaded with high level of saturated fatty acid which might affect your health in a negative way when consumed in bulk.
Order Best Oats Pack Of 1 kg pouch:  Buy Now>>
The point here is using some healthy substitutes for these in order to push it towards the healthier side. Instead of using butter and Maida, add wheat flour in some oil and mix until it blends well. To give consistency to your sauce, empty a pack of
oats
into the pan and stir well followed by adding some boiled milk and salt as per the need.
Oats
are widely used as a thickner in soups.
Sprinkle some black pepper and here your healthy version of white sauce is ready. You can either add it in your pasta or spread over
Lasagna
sheets and relish the taste of Italy.
I myself tried it the same night and must say that the taste was nothing less than the original version. Moreover the nutritional value gets increased by many folds by adding
oats
and avoiding Maida.
Order Best Oats Pack Of 1 kg pouch:  Buy Now>>