Eyes are the windows to a person's soul. They are the first thing that we notice when we see someone, and they are the central part of our senses and our beauty. So, it's imperative to take care of our eyes in the era of incessant screen time owing to phones, television, laptop, tablets and what not. Do you know that you can easily improve eyesight and avoid eye disorders like cataract and macular degeneration just by eating right?
"The face is a picture of the mind with the eyes as its interpreter."
― Marcus Tullius Cicero
These diseases are often caused by oxidation and inflammation of the eyes. It has been found that foods that contain zeaxanthin and lutein can substantially lessen the chances of serious eye diseases and help improve eyesight. According to some studies, a diet rich in vitamin C, E, zinc, beta-carotene, and omega 3 fatty acid can prevent age-related eye diseases.
Eyes can be well taken care of by doing exercises and eating the right food. Foods can improve your eyesight remarkably! It should be taken in right amounts and inculcated in the routine diet.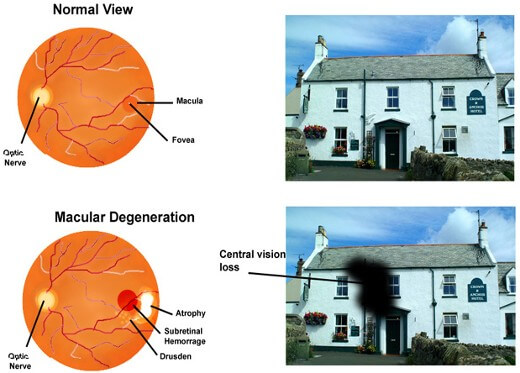 10 Foods Which Improve Eyesight
1. Eggs
Eggs are rich in protein and known to improve eyesight. Egg yolk is a chief source of lutein and zeaxanthin—plus zinc, which helps reduce macular degeneration risk. Eggs also contain vitamin E and omega-3s, in addition to other vitamins and nutrients. So it's a great way to take care of the eyes while having a healthy yummy breakfast.
2. Oranges
Citrus fruits like oranges and berries are great sources of vitamin C, which helps improve the health of the eye tissue and hence improve eyesight. It also helps prevent age-related macular degeneration and cataract. Vitamin C also helps in regenerating other important antioxidants like vitamin E.
3. Corn
Corn is great for eyes as it contains lutein and zeaxanthin. It is a great supplement for improving eyesight. According to a research done by the Journal of Agricultural and Food Chemistry, cooking this vegetable longer increased the amount of lutein and the antioxidant levels per serving. It can be added to soups, gravies, sandwiches, salads and other dishes.
4. Fatty Fish
Fishes like tuna, salmon, and trout are rich in DHA (docosahexaenoic acid), a fatty acid found in the retina of the eye. They help improve eyesight considerably. According to a European study conducted in 2008, participants who didn't eat oily fish (an excellent source of DHA and EPA omega-3 fatty acids) at least once a week were more prone to macular degeneration, compared with those who ate fish once a week.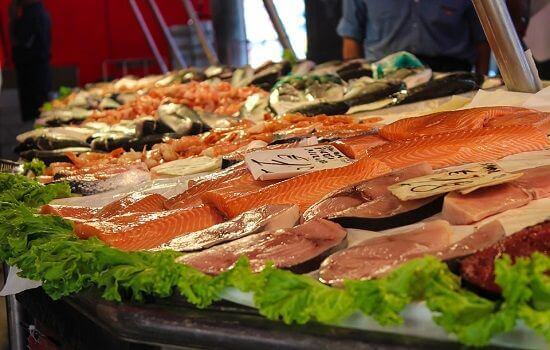 5. Broccoli
Broccoli is one of the best vegetables considering the value it brings in terms of health and is good for improving eyesight too! It is rich in vitamin C, and contains , lutein, zeaxanthin, and beta-carotene, an excellent supplement for eyes. It is not a boring vegetable when it is added to Pastas, salads, and Spaghetti. Use olive oil as a dressing and it will make a super-healthy dish in itself. Give this greenie a revamp!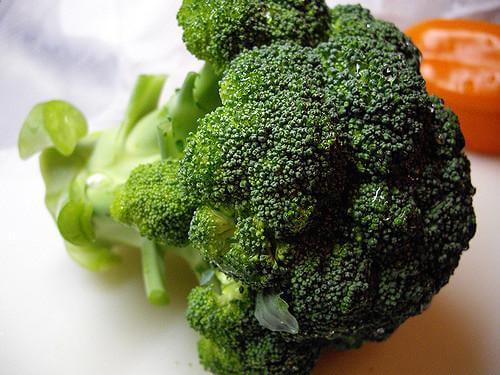 6. Spinach
Spinach, the green leafy vegetable whose effects have been greatly emphasized by the evergreen show, 'Popeye: The sailor man,' is also very effective for eyes functioning and improving eyesight. One cup of spinach contains a healthy 20.4 mg of lutein and zeaxanthin. It is even more beneficial when cooked, as the body is able to absorb the lutein better. Spinach can be spiced up by adding it to soup, salads, chicken dishes or in cheese-spinach-corn sandwiches. Yum!
7. Almonds
Almonds are very convenient to grab a handful of. Anytime, no cooking, no messes! They are very rich in vitamin D and E, which help in reducing the risk of macular degeneration. Almonds, raisins, and figs are all great for improving the eyesight. Most of the nuts are. Slick!
8. Carrots
These are probably the oldest to have been listed as great for the eyes. Carrots contain beta-carotene, a compound that gives vegetables a red-yellowish color, which helps in keeping the eye healthy.. Carrots also contain antioxidants.
9. Kidney Beans
University of Oxford researchers looked at the link between diet and cataracts and found that the risk of cataract was one-third less in vegetarians, who tend to eat whole grains, vegetables, and beans than non-vegetarians. Beans provide a lot of protein and zinc. The red color of kidney beans indicates the presence of anthocyanin (also present in blackcurrants, blueberries), which also plays a vital role in protecting cells in the eye and in improving age-related macular degeneration, although evidence is still lacking.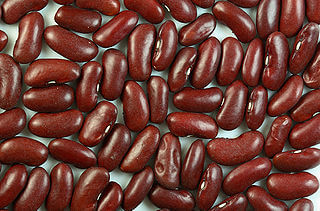 10. Cabbage
Though less mentioned for its beneficial effects, cabbage is rich in cancer-fighting antioxidants and vitamins. It is also a good source of beta-carotene and is the top combination of both lutein and zeaxanthin. Thereby, excellent to improve eyesight. One cup of cabbage contains 23.8 mg of lutein and zeaxanthin. Use cabbage in a salad or a side dish, make a sandwich, in a healthy burger or with meat!
 If you are in a hurry, don't worry, we have a short and straight video for you: