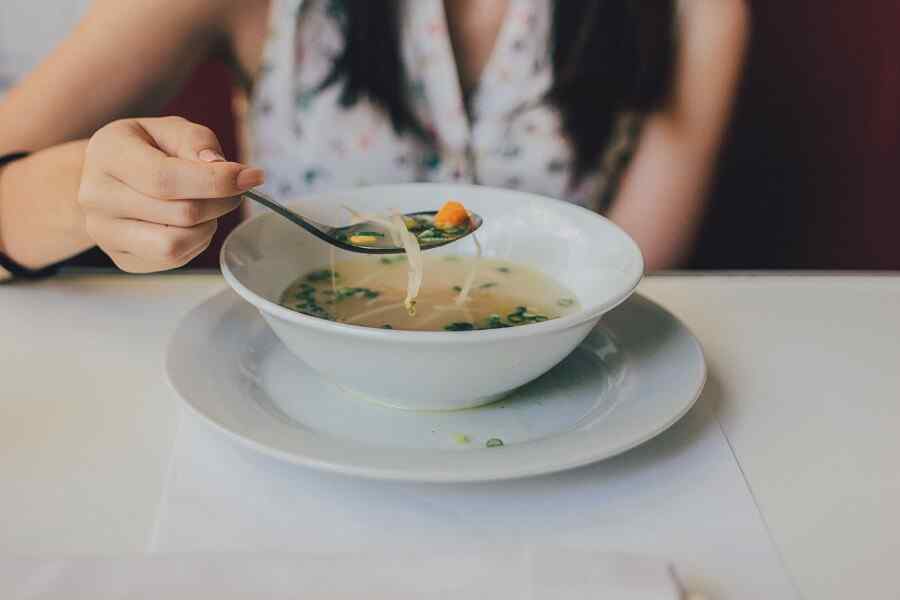 Are you looking for a healthy summer soup to keep your body cool and healthy? this This Ayurvedic recipe will keep your temperature down and your stomach full. Refreshing soups make a great summer lunch or light supper.
Our ingredient of the day is Lemon grass.
"Lemon grass makes coping with high blood pressure easier," says Kaushani Desai, a senior Ayurvedic Cooking teacher at The Art of Living. He further adds that Lemongrass lowers the cholesterol level, cleanses the body and other organs of our body including kidney, pancreas, liver, and bladder. It helps to improve the digestive system along with helping to improve blood circulation. So follow the instructions below to make your lemon grass soup in a few minutes.
How to Make Lemon Grass Soup
Ingredients
Coconut Milk                     2 cups
Rice flour                             1 teaspoon
Lemon Grass                      2 stalks
Ginger paste                      1/2 teaspoon or as per taste
Lemon juice                       1 teaspoon
Pumpkin                             50 gms
French beans                     50 gms
Rock sugar                         1 teaspoon
Oil                                       1 teaspoon
Rock salt                             1 teaspoon or as per taste
Black pepper                      1/2 teaspoon or as per taste
Method of Preparation
1.       Peel pumpkin and finely chop pumpkin and french beans.
2.       Steam chopped vegetable for 10 minutes.
3.       Mix Coconut milk and rice flour.
4.       Heat the oil in a vessel. Add ginger paste and lemon grass.
5.       Add the mix of coconut milk and rice flour.
6.       Add black pepper, salt, rock sugar, lemon juice and boil it. Turn off the gas.
7.       Garnish it with Steamed vegetables and serve it.
The Soup contains nourishing coconut milk, ginger and lemon which is good for digestion.
Surprising Health Benefits of Lemon Grass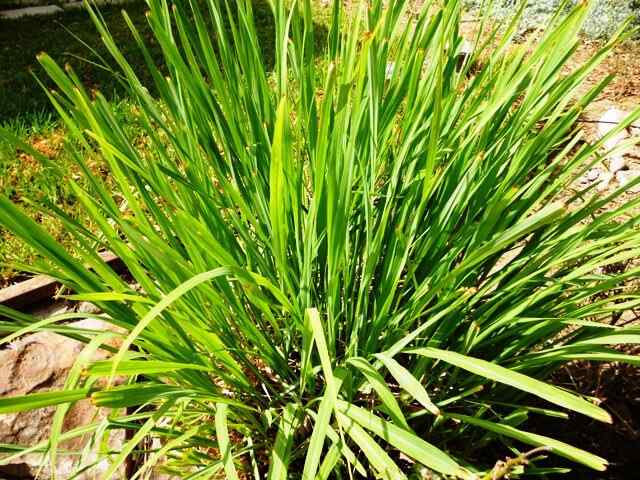 1) Lemon grass, also known as Cymbopogon Citratus, is known as aromatic healer. It has a wide range of medicinal benefits.
2) Lemon grass has antibacterial, antifungal and antimicrobial properties and is loaded with essential vitamins and minerals such as Vitamin A, Vitamin B1, Vitamin B2, Vitamin B3, Vitamin B5, Vitamin B6, Vitamin C, Folate, Potassium, Iron, Phosphorous, Copper, Calcium, Zinc, Magnesium, Manganese etc.
3) Lemon grass helps in detoxification by flushing out harmful toxins from the body. This keeps your liver, kidney and other vital organs of the body healthy.
4) Lemon grass supports healthy cholesterol levels and reduces the LDL cholesterol in the body which avoids the risk of cardiac disorders.
5) Lemon grass has been found effective in treating various types of cancer including skin cancer, Hepatic cancer, breast cancer
You Should Also Read: Top 10 Healthy Snacks During Work
6) It keeps stomach disorders such as gastronomical disorder, gastric ulcer at bay and improves digestion.
7) Lemon grass helps in curing insomnia by soothing the muscles and nerves of the body. It increases the duration as well as the quality of sleep.
8) It stimulates the nervous system and reduces the risk of neuronal disorders. It also alleviates stress, anxiety and fatigue.
9) Lemongrass acts a tonic for the skin. It strengthens skin tissues, tones up the skin pores and sterilizes them.
10) It is also known for combating obesity by preventing the accumulation of fat in the body, improving the body metabolism and enhancing the oxidation of fatty acids present in the body.
So this Summer, try lemon grass soup and keep yourself cool, healthy and refreshing throughout the day. Don't forget to share your experience with this ayurvedic soup in the comment box below. 🙂