Perfectly hydrated lips is a dream for everyone. We all face different lip issues, either dark lip corners, low pigmentation, dryness or anything. Earlier, we used to depend on Vaseline Petroleum Jelly for our lips. But from past few years, lip balm industry gained hype and now we have a variety of different lip balms available in the market. Don't worry we will look at the 5 effective lip balms which actually works and boost your lip care.
Picking the right lip balm is not easy. Some claims to be vegan i.e., not tested on animals but do contain beeswax (Not so vegan!) and some claims to be organic. Some leave a buttery layer on lips for instant nourishment and some works as a healer. Between all this, finding the effective lip balms is a tough job. So here are the 5 effective lip balms which actually works and will help you get your hydrated lips 🙂
5 Effective Lip Balms Which Actually Works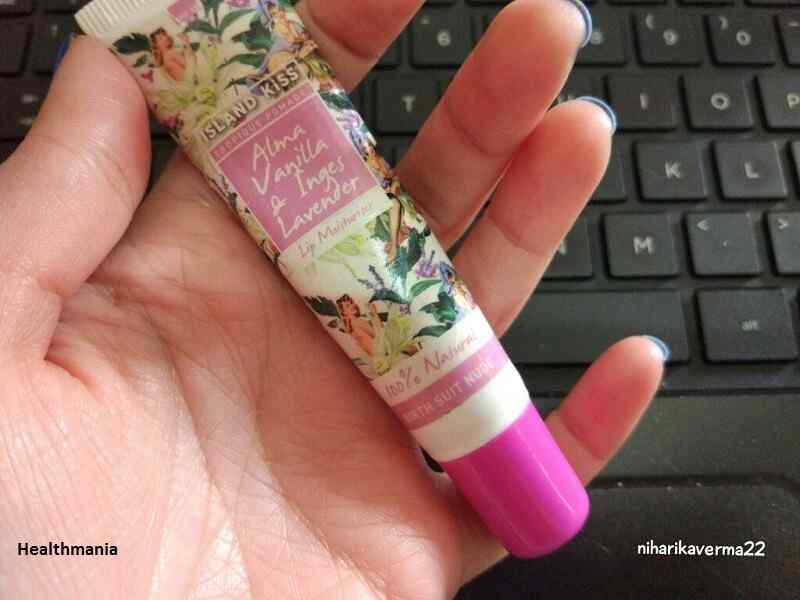 My Island Kiss is one of the premium brands when it comes to Lip Balms/Moisturizer. A Lip Care Brand inspired by Tropical Beaches across the world, fragrant coasts, salty air and lush notes of fruit and flower. It comes in a tube packaging with easy lip applicator. It leaves a glossy and not so heavy layer on lips which works within and improve lip texture in a few days. It is not only lip balm but a lip therapy. Use it as a remedy for Lips and you'll notice a huge change in your Lips.
100% Natural
Non-Toxic
Petroleum free
Sun Protection
Safe
Not Tested On Animals
Recyclable
Cruelty Free
It comes in three variants, Cherry Blossom Flores, Alma Vanilla & Inges Lavender and Peurto Berry Blush (Tinted Option). Grab one for yourself and you will never regret 🙂
Price: Rs.400/- and Rs.500/- (India Price)
Rating: 4.5/5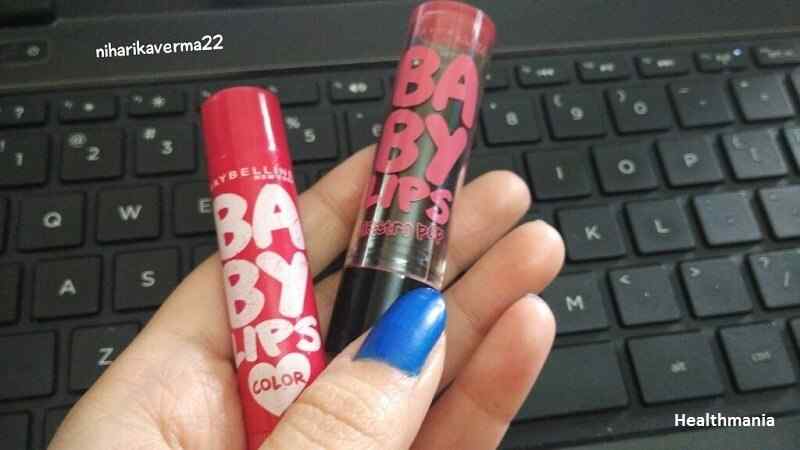 Who doesn't love Maybelline Baby Lips? Not sure about men (Sorry Guys!) but Baby Lips is the most loved lip balm by all the beauties out there. Some prefer Tinted and some prefer sheer. Having SPF, it is the most trusted Lip Balm. The range of colors offered by Maybelline Baby Lips is unbeatable. It protects your lips from dryness and harmful UV rays. It doesn't leave an artificial buttery layer, but actually works deep within and improve your lip condition. It gives a natural pink and rosy hue to lips without making them look odd. Electro Pink Shock is the most loved version of Maybelline Baby Lips 🙂
Rich in varieties
Sheer and non-sheer options
Lovely Shades
SPF Protection
Lip Moisturizer
Not only this, Baby Lips works great as a primer for lips. Apply it before applying any lipstick and it will hold the moister and color as well for almost 6 hours.
Price: Rs.160/-
Rating: 4/5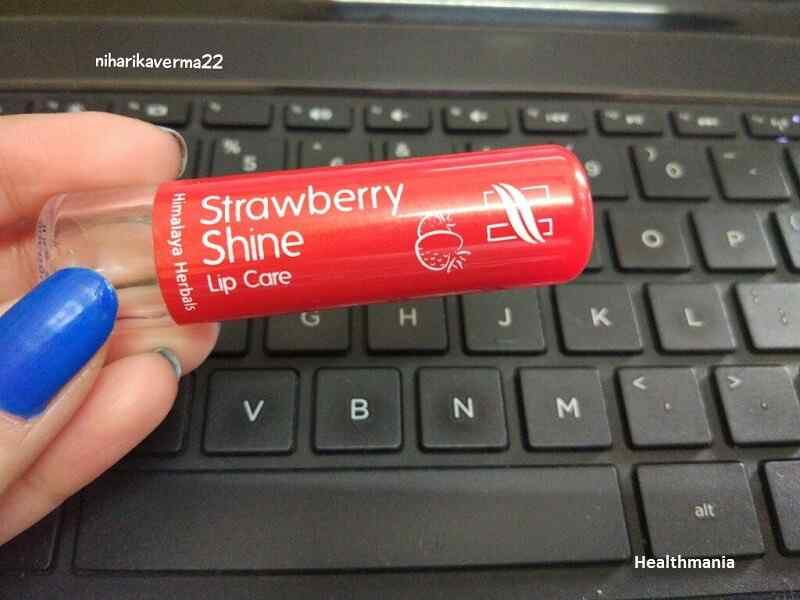 Himalaya Herbals is definitely a trusted brand when it comes to herbal skin care. Their products are made from 100% Herbal ingredients. Himalaya Lip Balm is free from preservatives, petroleum jelly, mineral oil & Silicons. They have 100% Natural Oil & Vitamin E.
100% Natural
No Mineral Oil
No Silicon
Free from Chemicals
Natural color and Shine
They are not highly pigmented which is a great option for those who love sheer colors. It gives instant hydration while working on dry lips as well. It keeps lips nourished and hydrated and also works great for pre-lipstick nourishment.
Price: Rs. 125/-
Rating: 4/5
4. The Nature's Co. Lip Butter
The Nature's Co. (TNC) is PETA verified and all their products are vegan-friendly. They are not tested on animals and do not contain any animal skin/oil or fat. They are chemical free and made from natural ingredients. That's why they become solidified cake in winters because they don't contain any preserving chemicals.
It's quite interesting how TNC delivers lip care without beeswax. They come in different flavors (Fragrance! Right). It feels so tasty and satisfying while using these TNC lip balms. It heals lips naturally and also works as lip gloss. Thank God, that gloss doesn't look odd on lips.
It comes in tiny jar form. It can be easy for those having trimmed nails but girls with long nails will just hate it, as products in tub form are tough to use, everything sticks inside the nails. (Phew!!)
Vegan Product
Free From Chemicals
PETA verified
Tub Form
Fruity Fragrances
Price: Rs. 395/-
Rating: 4/5
5. Bharat & Dorris (B&D) Lip Balm
Bharat Dorris (B&D) have quite interesting products. Whether it is Lip Color or kohl, they deliver perfection in every product. Their Lip Glosses are too lip friendly i.e., they won't make your lips dry or patchy.
This lip balm comes in different color variants. The sheer color option is more suitable for beneath the lipstick option. With the Sun Protection Factor (SPF) it is a more healthy option as it will prevent your lips from harmful sun rays. This too is in tub form, which means you have to use your finger tip to use the product. Or you can use lip brushes too.
SPF 12
Non-Sticky
Long Lasting
Effective
Nice Tint of Color
Price: Rs.350/-
Rating: 4/5
Lip care is not easy, one wrong selection can lead to severe lip problems such as lip poison or even cancer. Features such as sun protection, non-toxic and organic are gaining more importance. Lip Care is not restricted to lip products only. It is affected by several other factors such as diet, sun exposure, water intake and lot more. Those who consume drugs and alcohol will always face lip issues.
To achieve perfectly nourished lips, one should adopt these habits:
Drink at least 2-3 litres of water
Always drink from a wide open glass and not from straw or bottle.
Don't use too much of chemical-based lip colors.
Always invest in a high-quality lip brand
Avoid oily food
Don't pluck or lick your lips.
Avoid food with high carbs or sodium after 7:30 PM IST.
And at last, stay calm and positive. Try to eliminate toxins from your body. All this sounds scientific! Right? Well, it is. A positive mind will keep your digestive system healthy and the result will be your problem free skin.
Share these effective lip balms with your loved ones and also share with us the products or remedies you use to keep your lips hydrated, beautiful and healthy in the comments below.