"Breakfast like a king, lunch like a prince and dine like a pauper." As we all know, this is a famous saying but the real question is that do we follow this routine? Do we have healthy breakfast recipes in our menu?
A lot of us, during our busy mornings, tend to forget about our breakfast or just push it to backseat ignoring how much our body crave for it.  While remaining occupied with pile of stuffs we have to do in the morning like taking a shower, packing our bags, doing makeup and hair etc, we ignore the fact that it is really important to fill our stomach before starting on with the day. We do not comprehend that eating properly just for few minutes can completely change our day. If you are running late and don't have enough time for breakfast then don't worry, we have got a lot of quick yet healthy breakfast recipes for you that are not just tummy filling but healthy too.
Healthy Breakfast Recipes
1) Fruit Salad – Fruit salad is one of the best options for a healthy breakfast which is quick to get. You can make a fruit salad under 5-10 minutes (depending on your speed of slicing the fruits).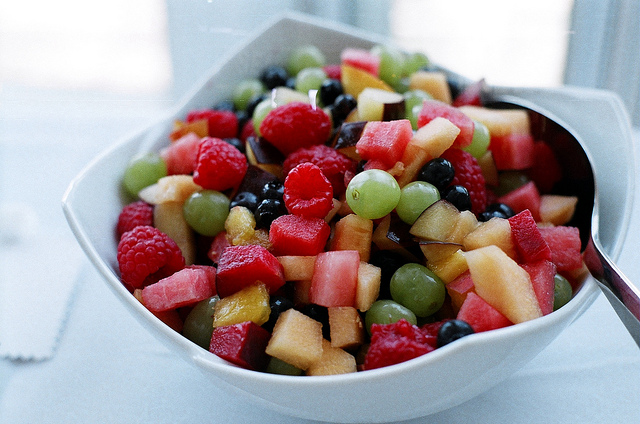 To make a quick and healthy fruit salad you'll need,
  Apples

  Bananas

  Cherries

  Grapes

  Oranges

  Kiwi

  Plums

  Pomegranate

  Strawberries

  Watermelon

  Pineapple

  Berries
How To Make It
To make a fruit salad, you can chop all these fruits or any combination of fruits as per your taste. Mix all of them properly and you can keep it in the fridge so that you would need no time in the morning to make breakfast or if you have five minutes in the morning, you can slice the fruits in the morning itself.
TIP : Add lemon juice to your sliced fruits so that it does not go brown. 
2) Yogurt and Berry Smoothie – Yes! It is that simple. When you are in a rush, you can make this quick, healthy and delicious smoothie.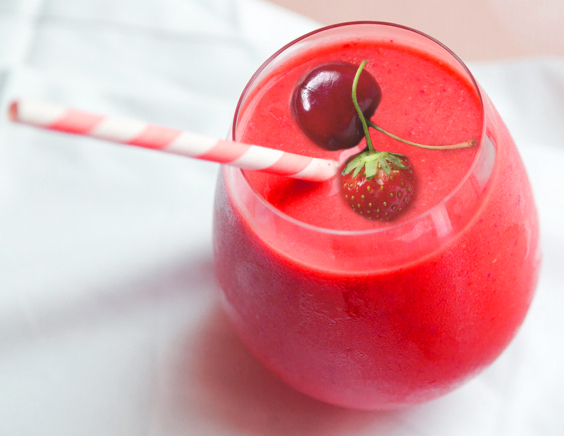 You can make this smoothie under 5 minutes. To make berry and yogurt smoothie you'll need,
  Berries

  Banana

  Greek yogurt

  Milk or Water
How To Make It 
To make this, blend berries, banana, water or milk with greek yogurt. If you want you can also freeze it overnight and enjoy it in the morning or could just blend all these things in the morning itself.
3) Bread Poha- Bread Poha is considered a healthy breakfast, especially for diabetic people and it also helps to lower cholesterol. It takes 15 minutes to get prepared and cooked.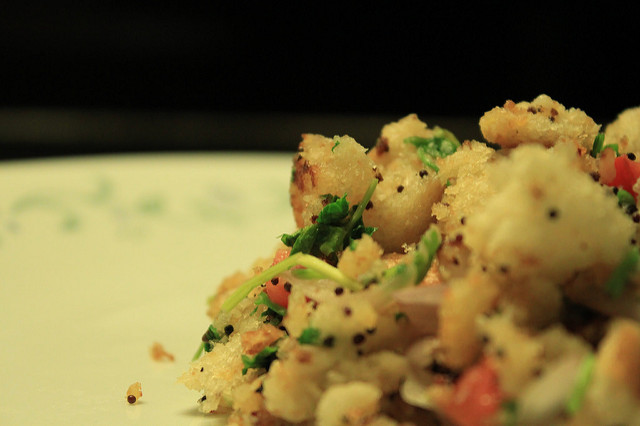 To make a delicious bread Poha you'll need,
  Whole wheat bread

  Low fat curd/yogurt

  Turmeric powder

  Cumin seeds

  Green chili (optional)

  Curry leaves

  Ginger

  Onions

  Oil

  Salt
How To Make It 
Take a bowl and mix curd with salt, turmeric powder and two tablespoons of water. Cut the bread into small cubical shape and combine it with the mixture. Heat some oil and add cumin seeds to it, let it heat up for 1-2 minutes then add green chilies, ginger and curry leaves. Add onion and heat it until the onion turns brown. Add the bread mixture and cook it on low heat. Occasionally stir it and when the bread turns brown, turn off the heat.
4) Avocado Toast With Egg – Avocado is extremely nutritious as it contains Vitamin E, Vitamin B6, Vitamin B5, Potassium, Vitamin C and Vitamin K. On the other hand, eggs are great to increase HDL (good cholesterol), are beneficial for eyes and hair as well. You can make an avocado toast under 5-10 minutes.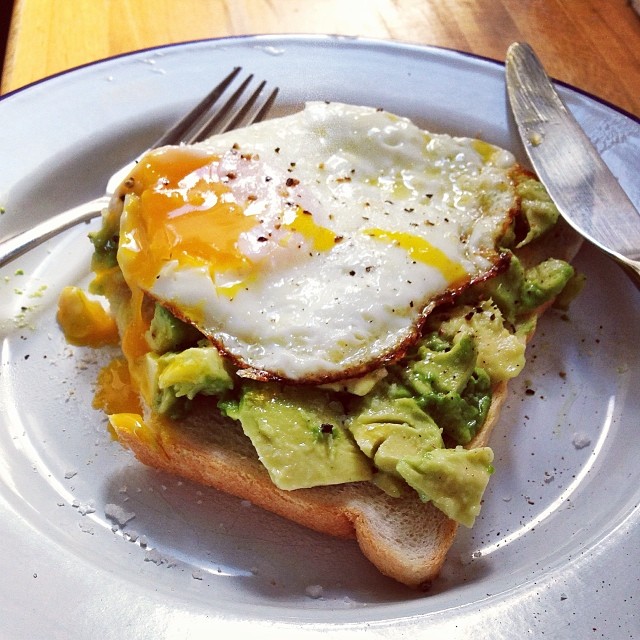 To make avocado toast with egg you'll need,
  Whole wheat bread
  Avocado
  Eggs
How To Make It 
Toast slices of bread and spread smashed/sliced avocado with some salt and pepper on it. Add sunny-side up eggs or omelette to it and your yummy yet healthy breakfast is ready.
5) Oats Idlis – Oats are the best option for breakfast and one of the most healthy breakfast recipes available in the list. It is full of various health benefits as it contains vital minerals and vitamins. Oats help to reduce cholesterol, are high in fiber, are healthy for diabetic people and helps to lose weight as well. You can make 6-7 idles in 20-25 minutes.
To make this quick and healthy breakfast recipe you'll need,
  Oats

  Semolina (sooji)

  Curd

  Baking soda

  Salt

  Oil

  Mustard seeds

  Cumin seeds

  Urad dal (optional)

  Hing

  Black pepper

  Ginger

  Curry leaves

  Carrot

  Coriander leaves

  Green chilli
How To Make It 
To make a mixture, add mustard seeds to 2 tsp of hot oil in a pan and when it begins to splutter, add cumin seeds, urad dal, Hing, black pepper, ginger, curry leaves, carrot, coriander leaves and green chili to it until the fresh smell of carrot goes away. Mix oats, curd, sooji, baking soda, salt, the mixture and a small amount of water to make the idli batter. Put the batter in the idli mould as you would normally do when making idli. Steam for 10-15 minutes and it would be ready.
Eating a healthy breakfast can have positive effects on our body and our mind as well. It can improve our mood, help us to concentrate more and can also make us feel healthier. No doubt it is important to eat breakfast daily,  but one should keep in mind that it is equally important to eat a healthy one. People who stuff themselves with unhealthy options just for the sake of filling their tummy have more chances of weight gain, high risk of having diabetes, high blood pressure, high cholesterol etc. So, don't skip breakfast and try these quick and healthy breakfast recipes.