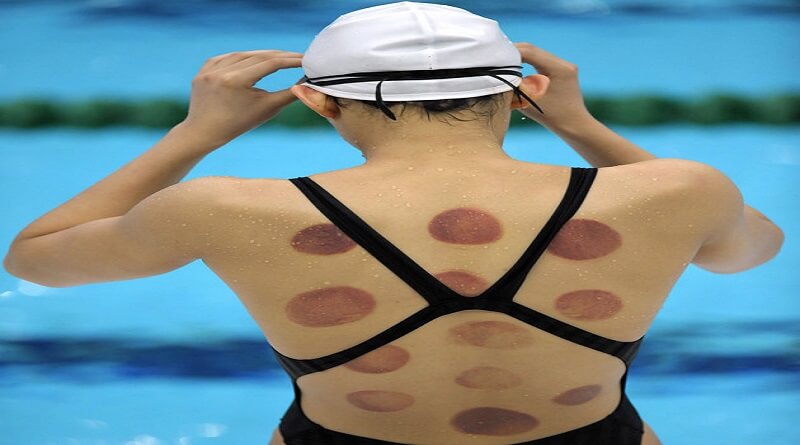 When it comes to the most trending news of the week you will find the Rio Olympics in the top of the list. People are getting crazy and following it like anything, as it is gaining momentum since the very first day. This is not surprising at all with it being the world's most preeminent sporting competition. With the USA leading the medals tally followed by China, there is still a lot more to go, a lot of records to be broken and a lot of excitement and curiosity to come along with the flow. Amidst all this excitement and the hullabaloo, you might have noticed a very strange thing, circular red marks on the body of many athletes which may have lead to many questions in your mind. Don't worry, we will take your questions one by one.
[ctt template="11″ link="u8Y2h" via="yes" ]Hey listen Olympic Fans: Those red marks are not actually a reason to worry @healthmaniaa[/ctt] 
What Are These Red Marks?
These red marks are a result of an ancient Chinese therapy known as "Cupping Therapy" In this therapy, heated glass cups are applied all over the body along the meridians of the body which create suction due to drop in temperature and is believed to stimulate the flow of energy by promoting the blood flow and drawing the toxins. The technique uses actual cups or glasses placed on the area of pain. It is a 5-10 minute process which activates an athlete's life force. But, due to this suction, the skin gets pulled away from the body breaking the blood vessels under the skin which leave red marks on the body.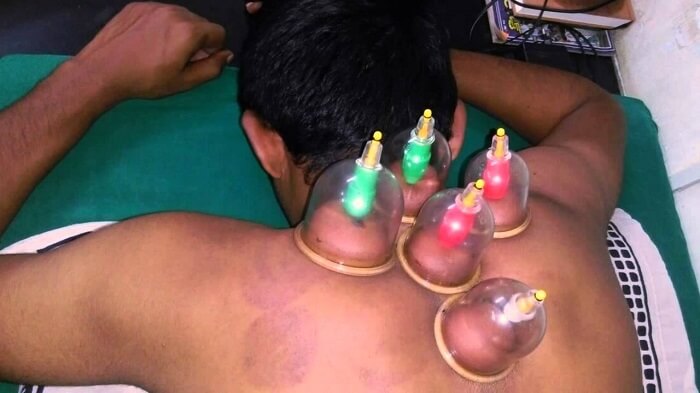 Why Athletes Are Loving This Technique?
Many athletes believe that this therapy helps them to reduce the pain drastically caused due to their continual training sessions and also help them to recover and heal their ailments faster. The two popular athletes who were spotted with these marks, swimmer Michael Phelps and gymnast Alex Naddour along with some other female athletes including the twelve-time Olympic medalist Natalie Coughlin. In an interview with the USA Today, Alex mentioned that "That's been the secret that I have had through this year that keeps me healthy. It's been better than any money I've spent on anything else."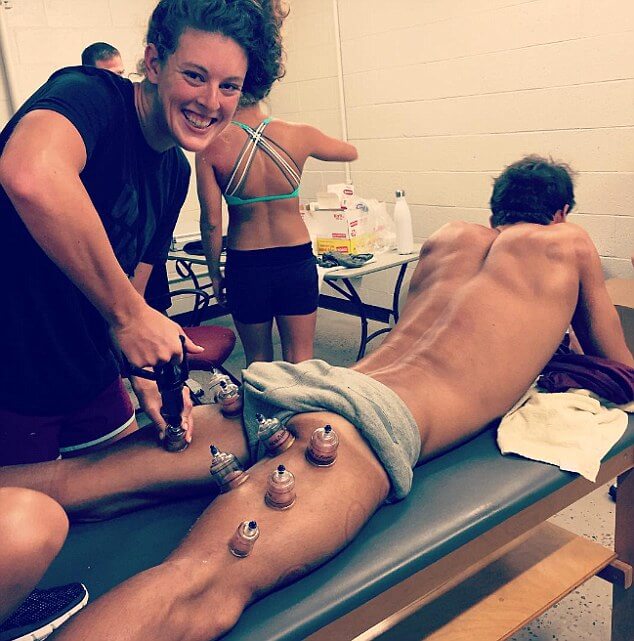 According to Timothy Caulfield, Canada Research Chair in Health Law and Policy at the University of Alberta, there is a huge amount of energy running through our bodies and we can use various techniques to balance/adjust/heal that life force energy. He adds that this is a supernatural idea and not one that has any scientific foundation.

What Studies Reveal About the Therapy?
Though some studies reveal that the Cupping therapy does have an impact in reducing the pain but there is very little evidence to prove it. Rachel Vreeman, director of research at the Indiana University Center for Global Health, said that more rigorous research would be needed to evaluate the potential of the therapy. 
Does the Bug Has Bitten Celebrities Too?
The therapy is getting popular among celebrities too as a lot of actors are considering it a good option to maintain their fitness level. Some of the actors who are using the therapy as part of their fitness regime are Jeniffer Aniston, Justin Bieber, and Victoria Beckham among many others.
The technique is being promoted by several spas and salons. So fans, there is nothing to worry about, your athletes are doing good with the Cupping therapy.
Do share your views on the therapy or if you have any other technique for pain reduction. Goodbye.