Winter is here and most of the people do not feel like drinking water in this season. But this does not make your body's requirement for water any less. A major portion of our total body weight comprises of water. Like a mechanical machine needs fuel for its functioning, in the same way, this living machine needs food and water for its healthy functioning. So in order to keep water present in the body to an optimum level, we will discuss some of the best ways to stay hydrated.
Water is needed for proper blood circulation, maintenance of body temperature and removal of toxins out of the body. So if you don't feel like gulping down several glasses of water every day, there are some alternatives to it in the form of water-rich fruits, vegetables, and fluids by which you can keep your body hydrated without reaching out for a bottle. So here are some of the best ways to stay hydrated.
Best Ways to Stay Hydrated
Strawberries
Give yourself a sweet treat by including strawberry in your diet in order to stay hydrated. Primarily made of water, strawberries also contain vitamin C and fiber in enough amounts. Make them a part either of your dessert or fruit bowl and relish water rich treat with this watery berry.
Cucumber
Cucumber has reserved number one position for itself among water locked fruits and vegetables. Cucumber diet not only replenishes water content in your body but also serves as a healthy option to satiate your hunger at off hours. Free of saturated fat and cholesterol, this is loaded with vitamin K, Vitamin B6, and iron and thus also helps the body in losing weight apart from staying hydrated.
Lettuce
Commonly added as toppings in burgers, sandwiches, and salads, Lettuce is one of the great options to quench your body need for water this winter season. Made of 92% water, Lettuce is clearly one of the best ways to stay hydrated.
Celery
Celery holds much more in its store than just serving as a garnish in salads or chicken wings. Celery stalks are 96% of water. Not only this is rich in water content but also has fiber and minerals including vitamin K and potassium. Though the nutrient content is low, but so with the calories.
Skimmed Milk
It is a very common and well-known fact that milk supplies your body a good dose of calcium which helps in keeping your bones strong and in shape. But there is something more to know about this white drink. It has been demonstrated through studies that apart from serving as a rich source of calcium, milk also makes a great option for rehydrating the body after exercise.
Coconut Water
Nothing happens without a reason and same goes with Coconut water. People are crazy for this tropical fluid. It's all because it is low in carbohydrates and high in potassium. Unsweetened varieties of coconut water are supposed to be very refreshing and hydrating. It is an effective solution for restoring body's water content after light exercise. However, when you talk about intense workout session, you need to look out for something else.
Fruit Juice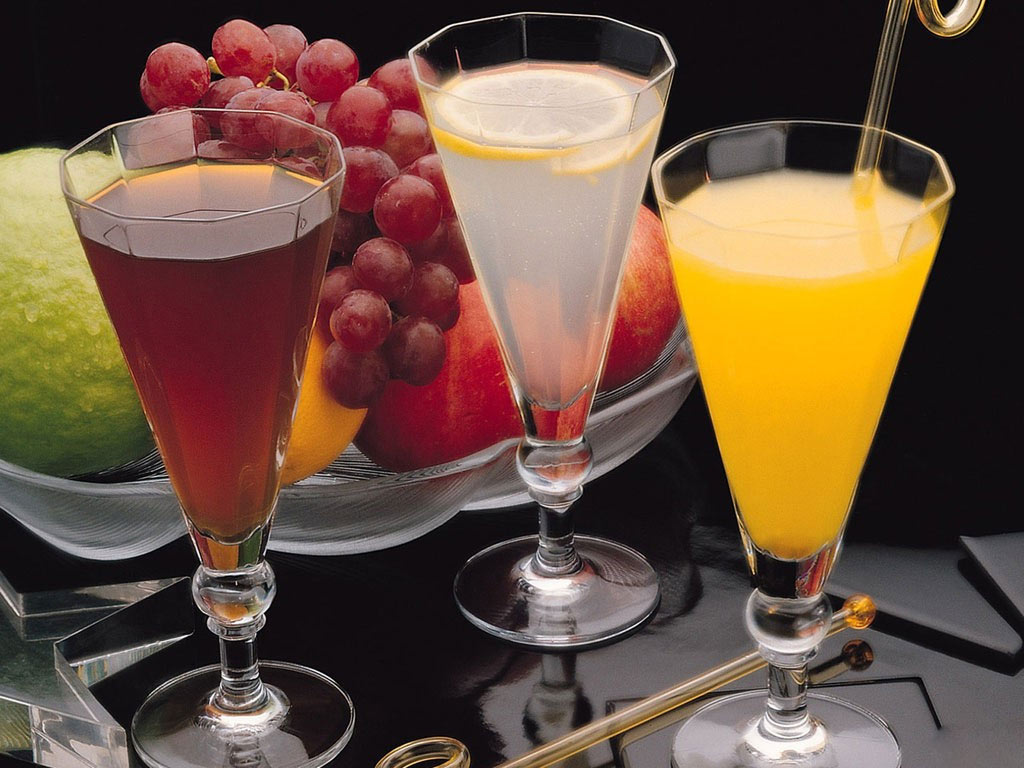 If eating fruits is not in your list, you can derive their benefits by having fruit juices. These not only provides your body with the much-needed vitamins and minerals but also make sure that it stays hydrated. However, try to avoid having more than a glass of fruit juice in a day.
 If you are in a hurry, don't worry, we have a short and straight video for you:
Suggested Read: