Cheese burst Pizza, French fries, Potato chips, Golgappas, Chinese, Samosa chat, Ice creams, Laddoos, Milkshakes! Who else just gulped their saliva at the mere thought of these? Be it a sweet tooth or a spicy tongue, being a foodie shapes your body in funny ways. True that! We understand how hard it is to control the temptation of heading to the vending machine when your stomach growls during an afternoon slump. Whether you are in between of an important assignment or glued to your seat hovering over completing the deadlines, having healthy snacks during work is must to stay focused and high in energy at office without feeling the need of savouring sugar and trans fat loaded treats.
So before you make your way to that vending machine, think about stashing these low-calorie healthy snacks for work in your cabinet, drawer or carry bag.
Recommended Read: Quick and Healthy Breakfast Recipes
Working long hours at a stretch requires a great deal of stamina. Munching onto some healthy snacks during the break is one habit all of us have. Most of the time, our hands reach out for junk food like potato chips, wafers, Coke, fried fast food, sweet desserts and much more. Such habits contribute to increasing lifestyle diseases at an alarming rate – both in the number of cases and younger age of presentation. Obesity, Hypertension, Diabetes mellitus, Cardiac diseases and a lot more.
Junk food increases your probability of becoming obese which in turn raises the risk for other deadly diseases. This is a vicious circle and to defeat this, we need to break it off at the weak and controllable points. Wouldn't it be a genius idea if we replace them with healthy snacks during work without compromising on the taste part? Here are 10 ways on how to direct your taste buds to a healthier path:
10 Best Healthy Snacks During Work-
1. Fresh Fruits
Eat it as a salad or as a mid-break snack, fruits will always remain at the top of a healthy food list. You can choose the fruit as per your favourite and drive away the hunger at the office in no time.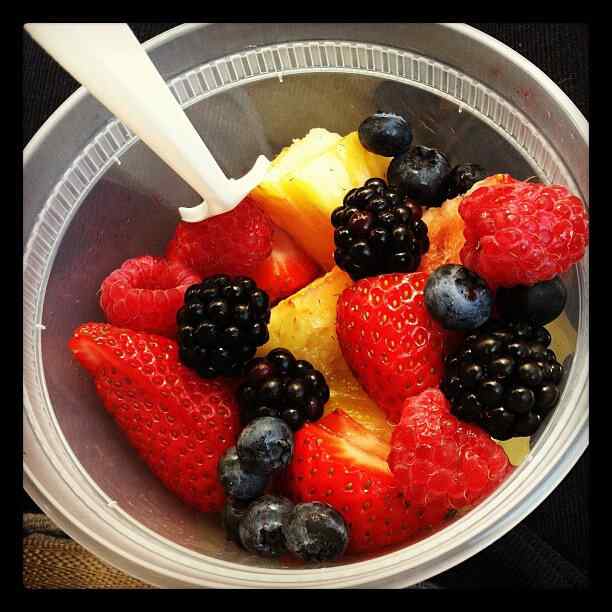 2. Dry Fruits
Well, fresh fruits sometimes can be tedious for a lazy soul. peel it, cut it and then eat it. Here is your rescue- Dry Fruits. It is very convenient, isn't it? Healthy and perfect as a pass-time snack.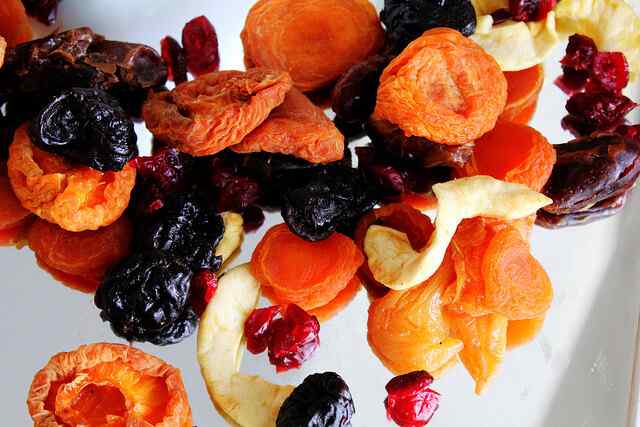 3. Sprout Salad:
Sprouts are a rich source of proteins and are a readily available snack. Boil sprouts and have it with some salt and pepper to calm your hungry self.
4. Roasted Peanuts:
Good for regular munching in between short breaks and much healthier than those fried chips. If those peanuts are roasted on a home-made basis, nothing can be better than that.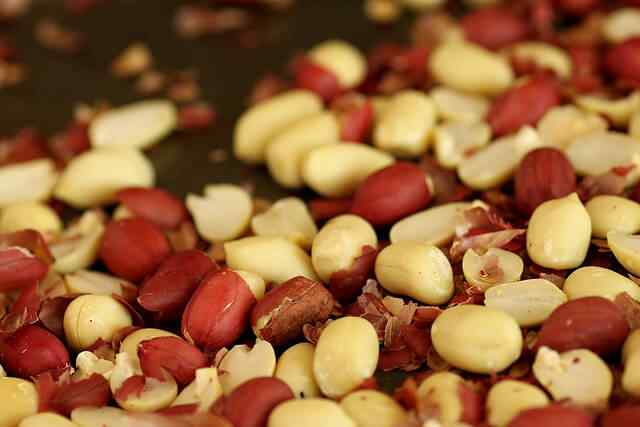 5. Puffed rice or Murmura:
You can have it in a number of ways. You can have it as 'Bhel-Puri' by mixing some potato, Sev and spices. It will be more than sufficient to pacify your spicy buds.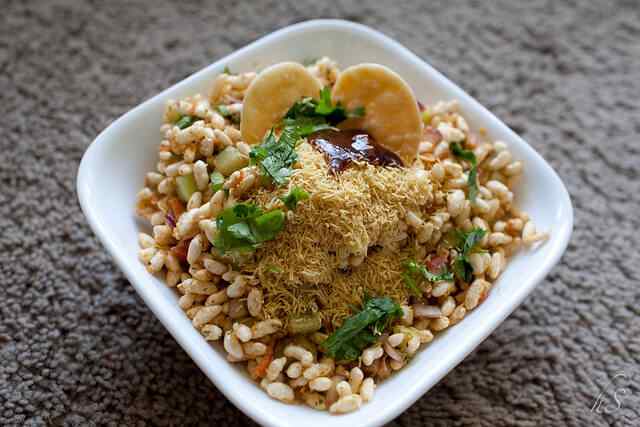 6. Instant oatmeal:
Oatmeal isn't just a breakfast meal—it is a quick and satisfying treat too during your long working hours at the office. Just heat the pack of instant oatmeal in the microwave and sprinkle some cinnamon and nutmeg to enjoy a quick and healthy snack. You can also top it with some raisins and almonds to add a sweet flavour and enhance the nutrient value.
You Should Also Read: How You Gonna Use Your Oats Today?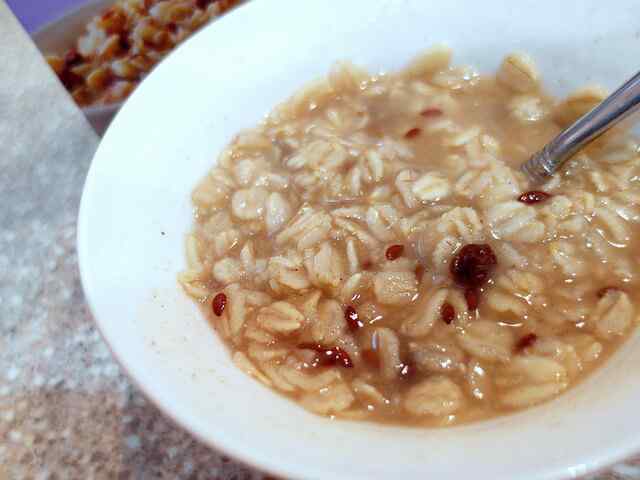 7. Corns or Bhutta:
Who doesn't love a grilled corn on the stove? It is both proteinous and healthy. It is a perfect fit for your office hour cravings. Sprinkled with your desired spices, that spicy tongue of yours will have a gala time.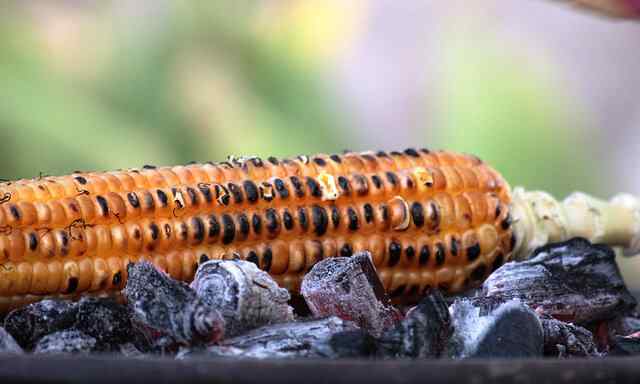 8. Idli and Sambhar:
Well, if you love south Indian food, you will thank me for this addition. It is not only healthy but also gives you a sense of satiety that will restrict your food cravings for a longer duration.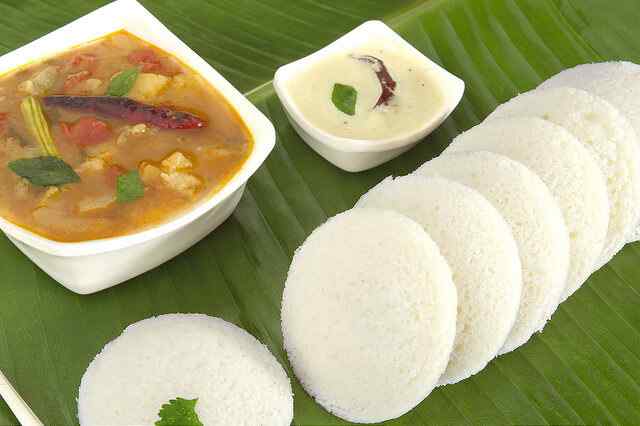 9. Dark Chocolates:
And when there are days when nothing seems to work out or your boss just decides to make you miserable for no reason, chocolates are your rescue. Dark chocolates- ah, well they are one evergreen snacks to make you feel all refreshed and energised throughout. I won't recommend it on a daily basis but I won't even tell you to shun it out. The happy endorphins are a must-need during the stressful days.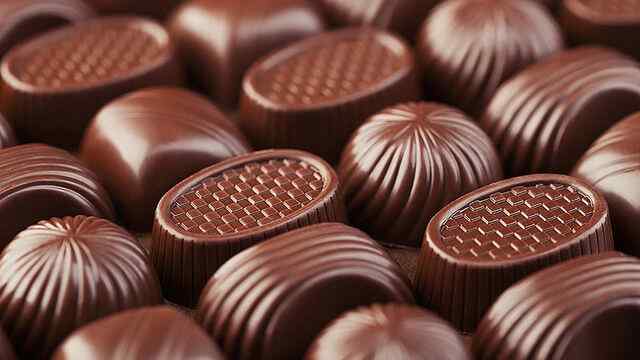 10. Granola Bars:
Granola bars are one of the popular and healthy snacks around. Satiate your tea time hunger with this easy to get snack bar loaded with all the nutrients and fiber. Either stow some market brought bars in your cabinet or you can make your own granola bar with your desired ingredients to savour it when 3 pm cravings hit.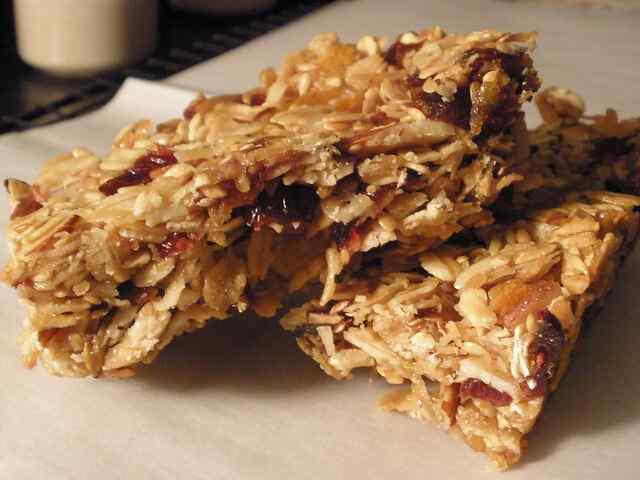 It's time that you ditch your all time favourite vending machine and substitute it with all the healthy snacks during work. Lifestyle diseases today are increasing at an alarming rate, which makes it even more compelling to follow healthy habits in our daily life. This could be a small step in itself but collectively, on a long-term basis; it will shape your health and lower your disease risk. Follow one simple rule-"Eat healthy, live healthy." and let's all start it with some healthy snacks during work and slowly upgrade to our main course routine.